With/in a Landscape
project, 2021
We are in the outdoors. I am plugged into my computer and it is sensing me, itself, and the surrounding landscape, blending us all together in a series of recorded ones and zeros. My breath goes out into the wind, the wind whirs into the computer fan and drifts back to me again. We are a cyborg, an extended, expanded body. We are networks within a network within networks, constantly interpreted and interpreting. As I reflect on this experience outdoors I wonder how this entanglement in a remote landscape can be contained and carried for sharing with others. How can multiple, simultaneous, and invisible states of being be expressed? This project is an attempt to make material the intangible interconnections our bodies have with technology and the living world. The vessels in this collection are sculpted from an intermingling of electrical impulses, where the human body, its extensions (technology) and the landscape are embodied and contained with/in the same vessel.
The forms here are generated from data captured during experiences on solo hikes in the Arctic Circle during a two-week span in the summer of 2021. The data consisted of small electric impulses captured from my body, the computer, and the surrounding landscape. The data was recorded using a portable EEG helmet and converted into 3-dimensional objects using an algorithmic 3D modeling program. The resulting 3D models were then made into material objects through a 3D printing and hand-finishing process. Each individual vessel is reflective of a unique moment of time in the remote landscape of the Arctic; for example, hearing wind whistling through the EEG sensors, feeling rocks slip under my feet, watching a tadpole swim. While scientific sensing equipment was used in the creation of this project, the resulting forms are not simply data visualizations; rather, they are interpretations of the blending of human and non-human existences, sculpted with artistic intent.
This project was made with the help of the
Ars Bioartica
artist residency and the Danish
Statens Kunstfond
. This project has been shown as a part of
Land, Mark,
a group show
at the Rocky Neck Artist Colony in Gloucester, MA. It has also been featured in a pop-up exhibition at Vejle Bibliotekerne in Vejle, DK and will be shown at the end of 2023 as a part of the
Vejle Kommune Artist-in-residence
exhibition in Spinderihallerne.
+
Land, Mark Press Release
Process video of some field work and EEG data capture on location in Kilpisjaarvi, FI.
View of Saana Fell.
Native lichen growth.
A closer look at some rock formations.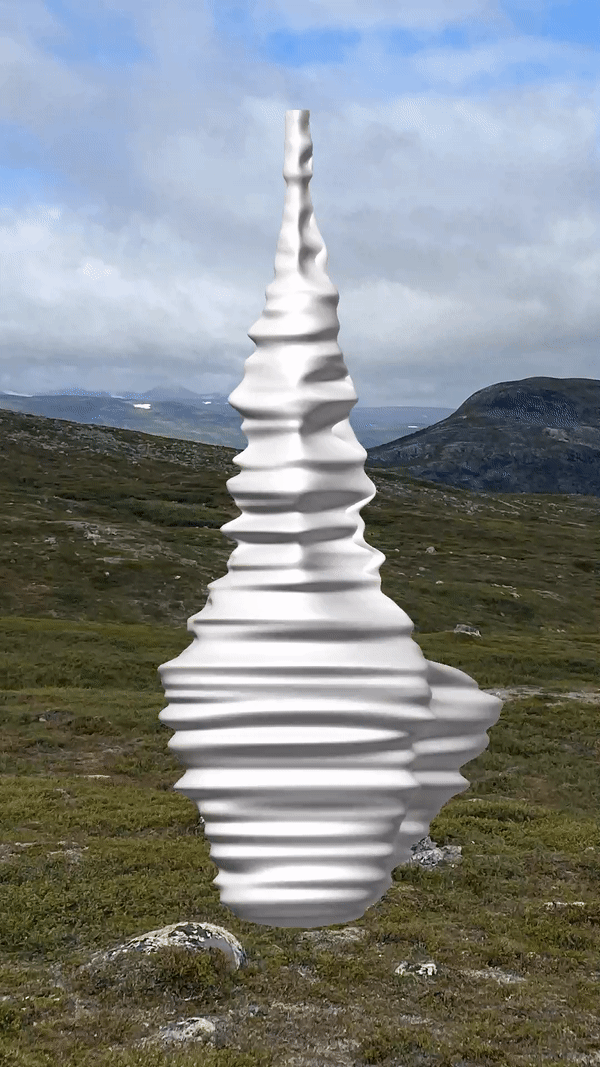 The first test model for a vessel.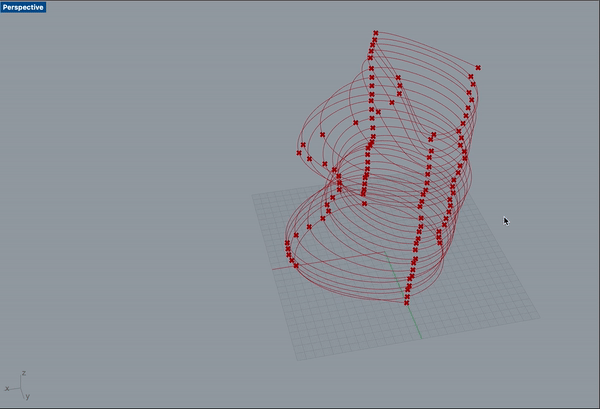 A test model of some EEG data, built using Grasshopper.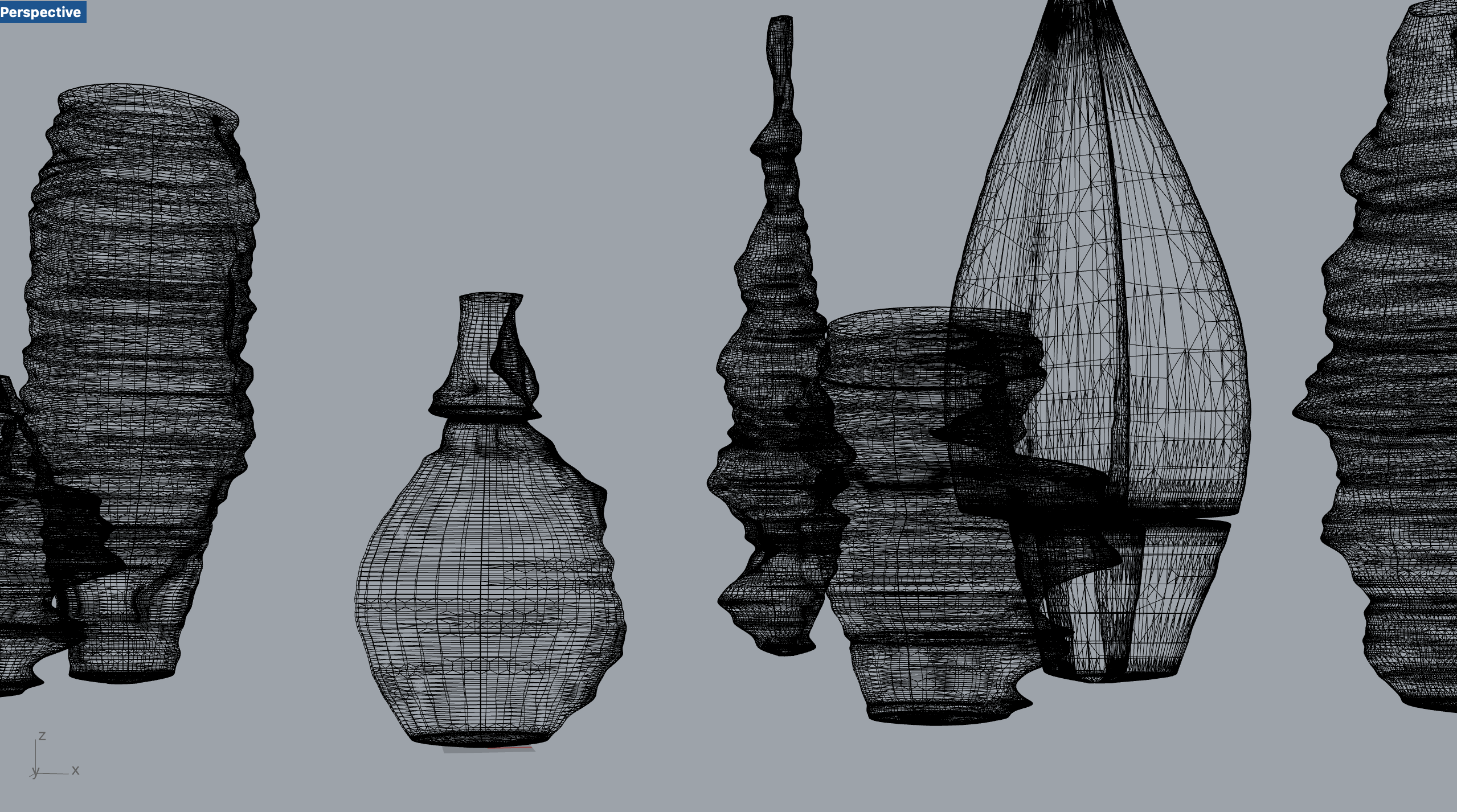 A group of 3D meshes of vessels, generated from EEG data.
Vessel being printed in PLA.
Detail of vessels.
Vessel shown together with a sculpture by
Caroline Bagenal
as a part of
Land, Mark
.
First set of vessels generated from EEG data. Printed in parts using bioplastic (PLA) and then assembled and finished by hand.
With/in a Landscape
as a part of the
Land, Mark
exhibition at Rocky Neck Art Colony.